Children's Ministry (K-5th Grade)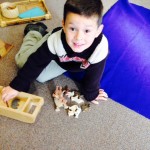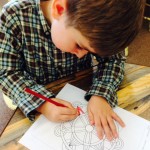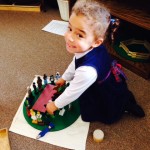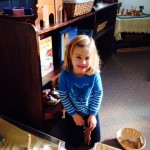 First Presbyterian Church offers many ways to engage your child in learning and growing in their faith.
Joy Worship is a time during the 10:45 a.m. worship hour to dive into kid friendly spiritual ways of learning the word of God. With music, storytelling and creativity, the children walk away with a renewed heart!
Our Sunday School classes are from 9:15 a.m. to 10:15 a.m. during the program year (Sept.-May) and marks a time for spiritual refreshment on many levels.
The Godly Play class (preschool through 2nd grade) uses a Montessori based learning system with soft words, encouraging voices and nurturing to grow in faith.
Our Bible Town class (3rd through 5th grade) utilizes a more challenging curriculum with hands on techniques and creative touches that are engaging and exciting!
Kids ROC (Reaching our Community) is a monthly meeting of all ages and is headed up by our Director of Children's and Family Ministries, Amy Baxstrom. During this time we simply have fun in God's name. Games, snacks, inventive ways of learning and service projects are the focus of this fun kids group! Our focus during this time is enjoying our fellowship and spreading God's love to others in the community. There are many opportunities for your children to learn and have fun, all while being in a safe and secure environment. Contact Amy at abaxstrom@firstpreswooster.org for exciting program information. This is a great way for your child to be involved in our community!