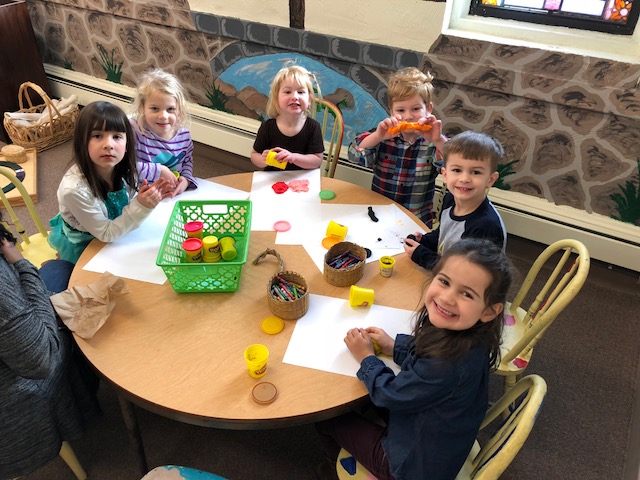 Sunday School
Sunday School classes for all ages meet
September-May from 9:30-10:30am.
Godly Play (preK-1st) uses a Montessori based learning system with soft words, encouraging voices and nurturing to grow in faith.
Bible Town (2-5) utilizes a more challenging curriculum with hands on techniques and creative touches that are engaging and exciting!
Jr. High (6-8) explores life's tough topics using the Grapple® Jr. High Curriculum.
Sr. High (9-12) offers food and fellowship followed by opportunities for study, reflection, and growth in Christian faith with topics identified by the youth themselves as relevant and important in their lives.
Music also plays a part of Sunday School each week for Godly play, Bible Town and Jr. High classes! This is a time of exploring and developing their musical gifts through singing, playing instruments and creative movement.
Our church nursery is available for young children on the first floor of our building who need a place to play or rest during Sunday School or worship. It is staffed by caring volunteers and paid nursery workers from the College of Wooster. Please feel free to make use of our nursery on Sunday mornings.